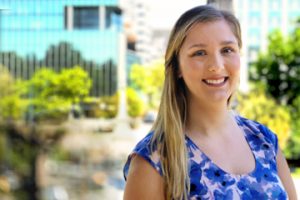 ADCO is pleased to announce the addition of Lauren McAlexander, who recently joined the ADCO team as a Digital Marketing Strategist. Within this role she will develop and lead digital strategies for ADCO's clients, to enhance their online presence.
Lauren will be responsible for creating successful social media and online strategies to drive traffic, create engagement and grow online communities across multiple media platforms. In addition, she will maintain client communications regarding account services and business goals.
"Lauren brings a wealth of knowledge, not only in digital strategy, but with customer service as well," said ADCO Partner, Lora Prill. "Her insight will help ADCO grow in the ways we combine strategic thinking and ingenuity to generate successful digital and social media campaigns for our clients."
Originally from Charlotte, North Carolina, McAlexander is a 2015 graduate of the University of South Carolina School of Journalism and Mass Communications, where she sits on the Professional Advisory Board and serves as a mentor to students who are studying Public Relations.
"My passion has always been helping brands share their story through social media," said McAlexander. "I am excited and honored to work alongside some of the most talented, creative and innovative people in the industry, using my skills and experience in retail and legal marketing to continue to provide extraordinary work to our clients."