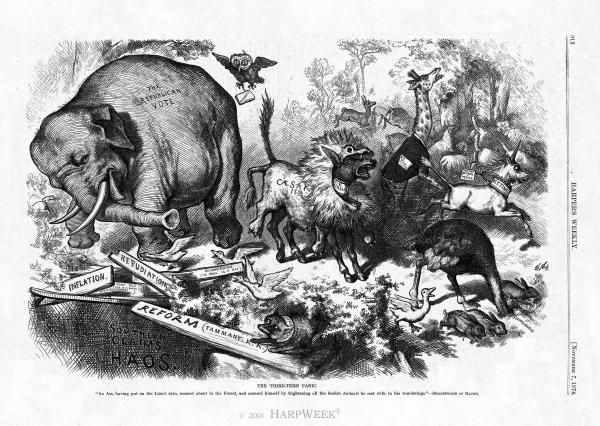 We learned this from a Tweet today:
On this day in 1874, in a Thomas Nast cartoon, the Republican Party was symbolized as an elephant for the first time
You know, that's gotta be a bitter pill for some in the GOP to swallow — their symbol was given them by a hero of the MSM.
We must remember to mention this to SC cartooning great Robert Ariail, who has a special bond to Nast — he was judged best cartoonist in the world in 1997 by the Overseas Press Club, which gave him their prestigious Thomas Nast Award.
By the way, here's an explanation of the Nast cartoon that ran on Nov. 7 1874.