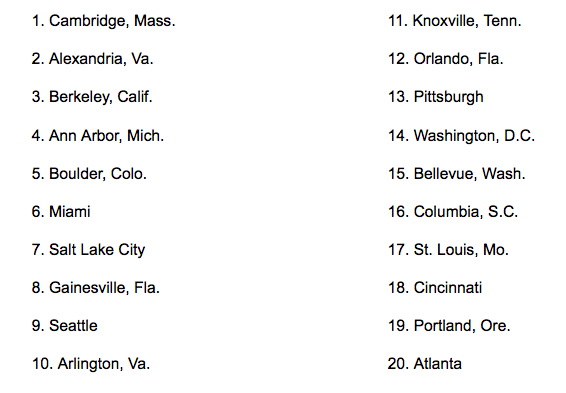 Our new friends at Amazon have checked to see which cities in the U.S. are the best-read.
And we made the top 20!
So congratulations to all of you bookworms for making us look good.
Oh, and hey, Atlanta — not to mention Charleston or Greenville or Charlotte, which are nowhere to be seen, or New York! — why don't you pick up a book sometime? Sheesh!