As we say in her bio, Lauren McAlexander's passion is "helping brands speak through social media." She has been in the social marketing field for three years and obtained her Public Relations degree from the #15 Best Journalism School in the south.
While everyone at ADCO is skilled when it comes to social media, Lauren is our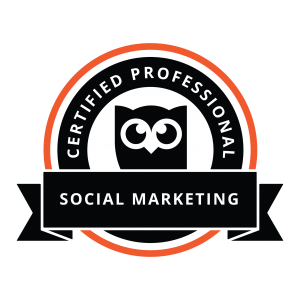 resident expert; she understands it inside-out.
And now, you don't have to take our word for it, because she's a Certified Social Marketing Professional! She has her stamp of approval from Hootsuite Academy.
To get that way, she had to demonstrate she understands everything from creating a social media strategy and optimizing your social profiles to creating and sharing effective social content and ads.
Today, with 97% of adults between the ages of 16-64 utilizing at least one social network, the opportunities to connect are endless. There are more than three billion people out there waiting to hear from you.
You don't have to figure out for yourself what social marketing can do for you and your business. Give Lauren a call. She can and will help.