It's said that you should surround yourself with beautiful things. It inspires positive thinking and better attitudes. This is especially true when you work in creative industries.
Although our schedules are flexible, we spend lots of time in our new homebase on Richland Street. Working in an office space is much nicer when your environment reflects you. When we moved in, co-founder and creative director Brian Murrell knew we needed fresh, inspiring artwork that was unique to our team. Small but mighty, each with our own unique strengths. And so, the ADCO team posters were born.
Now, posters hang in our office that Brian created for each of us, inspired by our interests, hobbies, and crafts outside of the work environment. They remind us how lucky we are to work in a creative industry together.
In Lora's office, a set of three (seen above) display her love for birdwatching and photography. These two hobbies go hand in hand. Lora's known for her bird photos that friends and family get to enjoy through social media. Our VP of Marketing writes some hilarious captions for bird faces, caught at the perfect time. Her signature spectacles and love for the University of South Carolina are captured in the triptych, too.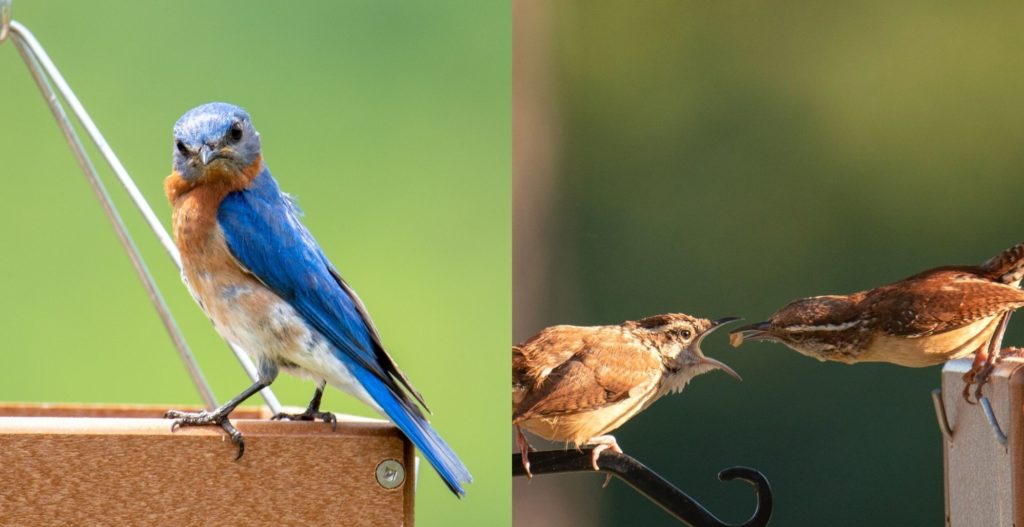 Brian's poster showcases his hobbies and history as well. Brian has traveled the world and is getting back to it this summer after a two-year hiatus due to the pandemic. A paintbrush represents his artistic endeavors, from print collateral to oil and acrylic paintings that are displayed across the Midlands. He loves Carolina, and spent his college years in marching band, later helping to coin their name- The Mighty Sound of the Southeast.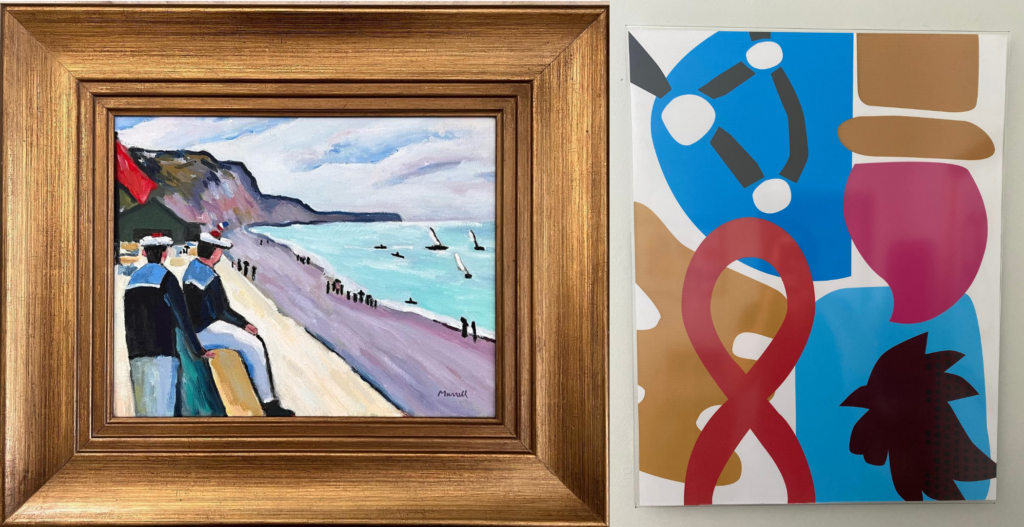 Lauren loves all living things, especially her collection of plants, many of which she has "rescued" or propagated, and her rescue dogs, Tucker and Nahla. When she's not enjoying a drink at one of West Columbia's bars and breweries, she loves to cheer on the Gamecocks as a proud alumna.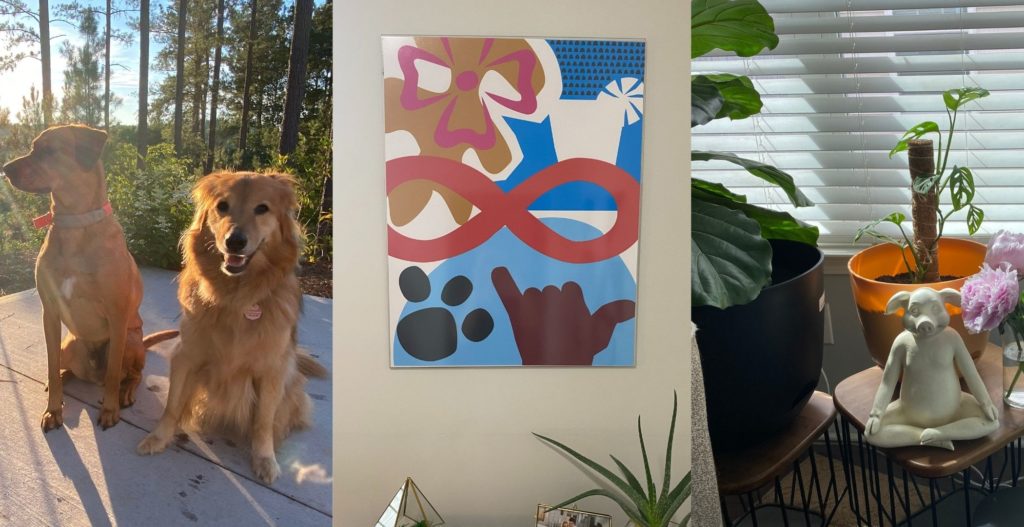 Jenny and Emma's posters hang side by side. Our bookkeeper Jenny's intellectual pursuits like reading and puzzles go along with her affinity for quiet moments with coffee and family time. The newest addition to the collection, Emma's poster reflects a love for live music and the outdoors. Most noticeable though, is her dedication to her horses and equestrian sports. We have teammates from all walks of life!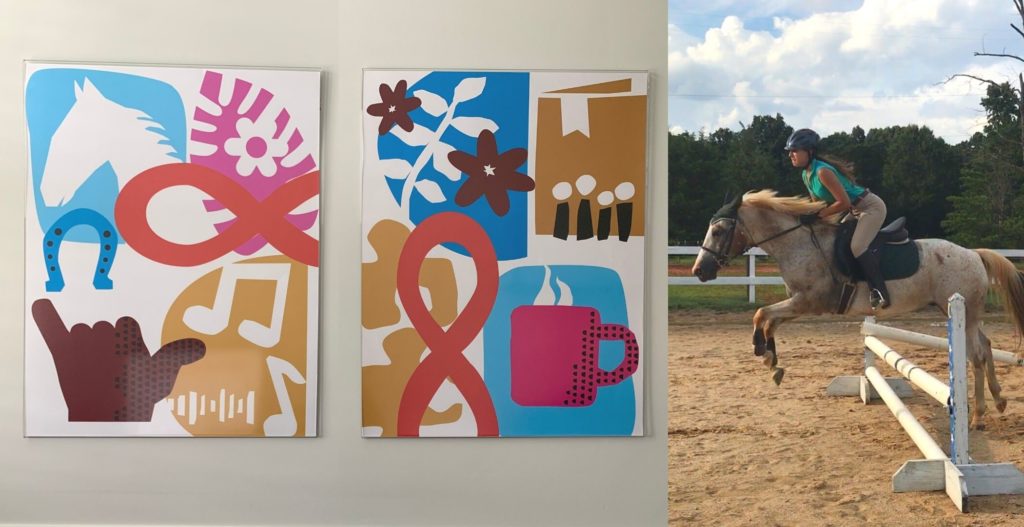 There's a common thread in each of our posters, besides the many nods to the University of South Carolina. The ADCO logo, representing a constant flow of ideas. We've been serving Columbia and the greater South Carolina community for decades, but we never rest on our laurels. We are always looking for ways to connect and encourage each other towards the next great idea.